Trying to manage a manual diary, where there are appointments being scrubbed out and re-written
Someone has turned up at the wrong time, only on closer inspection its the right time, but they are in the wrong line on the diary
Does someone have the dairy and you can't make that all important booking
Struggling to read someone else's writing
Struggling to read YOUR OWN writing
Sound familiar?
It did to us too, and for over 16 years we had a paper based diary "because that's the way it's done".
Then we took a huge step… we went electronic for our salon appointment scheduling, and that solved everything – right?
Wrong!
Too fiddly to train up
What if the computer crashes
People aren't entering the information in the standard format
Is it secure
How much is this going to cost me?
We faced these challenges and dreads everyday for the next 5 years, until we found something that rocked our world, both in a good was and also completely changed how we ran our business.
Timely! You gorgeous blue saviour…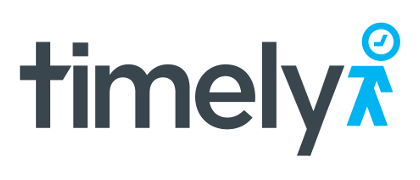 It's totally;
Beautiful to look at
Available on any device – all of the time
Ridiculously easy to use
Even easier to train people to use
Send FREE email appointment reminders AUTOMATICALLY
Let's you get new bookings from your website even quicker
Manages all of your staff rotas
And let's you do this thing you do better than your competitors – deliver better customer service.
Have a look how Timely can help your business here you even get a free, fully functional trial for 30 days! And then its a bargain at £19 a month…
---
If you're unsure if this is right for you… let us do the hard work and audit your business and find the right solutions for you… and it's all FREE – including your report and software plan